My first day on the island of Cayos Cochinos in Honduras has come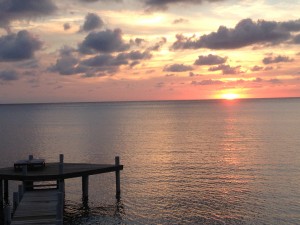 to an end. The island is only about an hour boat ride from La Ceiba but once here you can't help but to feel as if you were transported a world away. It's not necessarily the best place to be since I am traveling solo unless of course I decide to finish the great American novel that I have yet to start. But it is absolutely beautiful.
There's only one hotel, the Turtle Bay Eco Resort, it's a nice place with a healthy reef right off the beach. A perfect place to relax, I just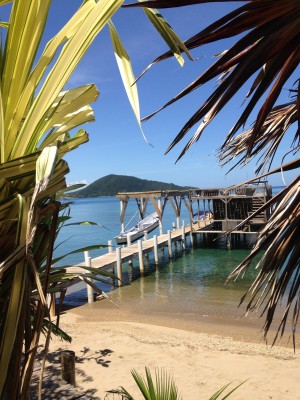 wish I had some bug spray, the no-see-ums are getting fat off of me!
I was really impressed with the wall I dove today because it was covered with colorful coral. I would show you but my go-pro was lost months ago in the ocean while surfing. So the next few days you will have to appreciate the views above water like the amazing sunsets that I think,  taking an educated guess,  that they are a daily event around here.