Thanks to a fellow traveler we met in Tanzania, who convinced us that Namibia was worth adding to our itinerary, we are here. What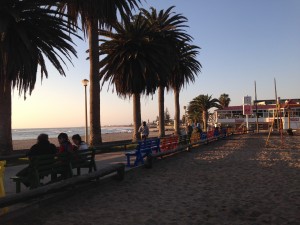 an interesting country with beautiful scenery. The nice thing is that we were able to rent a car for a self drive around the country. From the architecture to the food, the German heritage is obvious in the capital Windhoek and the coastal town of Swakopmund. Who would have thought I would have the best schnitzel ever in Namibia?
Just a couple miles outside of Windhoek we saw a baboon crossing the highway and a warning to watch out for warthogs. Those were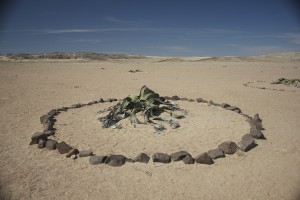 the first signs that this was going to be a fun adventure. Yesterday we spent the day checking out the Welwitschia Plains in the Namib-Naukluft National Park. It's Africa's third largest conservation area. Unique to this area is the Welwitschia, a desert plant that grows two large leaves, survives on water from the fog and can live over 1000 years. There's also the impressive "Moon Landscape" which are mountains made up of Damara Granites that pushed up through the earth's crust 500 to 460 million years ago.
After the park we headed to south to Walvis bay and what a treat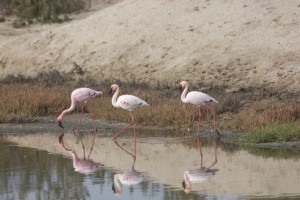 that was. As we drove towards the lagoon we saw pink all across the water: there were thousands of flamingos. It was a stunning sight!
Next up – the Skeleton Coast.